6G SHort range extreme
communication IN Entities
Project Summary:
The 6G-SHINE project will pioneer the main technology components for in-X wireless subnetworks, short range, low-power radio cells to be installed in a wide set of vertical and consumer entities like robots, vehicles, production modules, and classrooms for the sake of supporting extreme communication requirements in terms of latency, reliability, or data rates. 6G-SHINE will leverage the opportunities offered by the peculiar deployment characteristics of such short-range subnetworks for a highly performant yet cost-efficient radio design that allows to bring wireless connectivity to a level of pervasiveness that which has never been experienced earlier.  Read more about the project.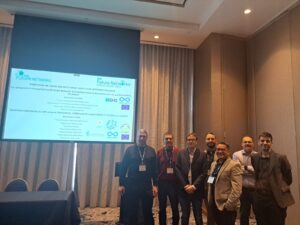 On November 15, Coordinator Gilberto Berardinelli presented the vision of the 6G-SHINE Project at the 2023 IEEE Future Networks World Forum, Symposium on Vision and Facts on 6G and Future Networks in Europe, held in Baltimore, USA.


We have organised a Special session on "Key challenges for enabling high-performance short-range communications in extreme propagation environments" at the coming IEEE Conference on Standards and Communication Networking.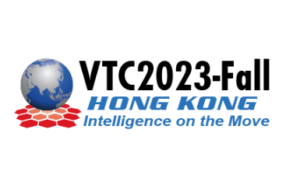 On the 10th of October 2023, the 6G-SHINE project coordinator Gilberto Berardinelli, Aalborg University, gave a keynote presentation titled "6G Subnetworks for Vertical Industries.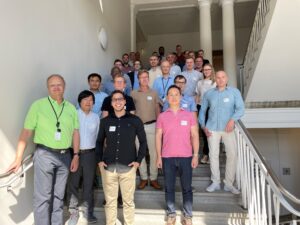 On the 11th and 12th of September 2023, the 6G-SHINE project held its second consortium meeting in Munich, Germany, kindly hosted by Apple.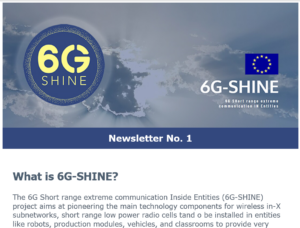 Stay updated with the latest project developments in the 6G-SHINE project. Sign up for the newsletter below.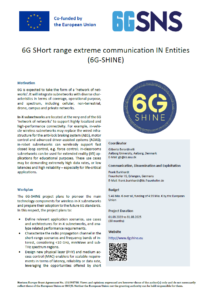 This flyer provides an excellent overview of the project objectives and challenges that the 6G-SHINE consortium is facing to leverage the opportunities offered by short-range communications and connectivity with a broader 6G network to ensure a low-cost high-performance radio design while dealing with major challenges such as signal blockage, interference due to densification, and proneness to malicious attacks.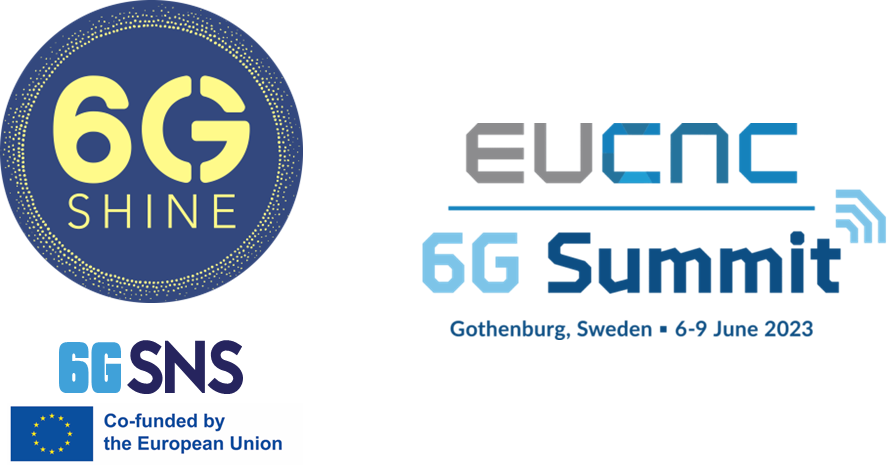 If you want to know about Smart Networks and Services Joint Undertaking (SNS JU), drop by Stand H00:12! Come and visit us at the Congress Foyer on June 7, 12.30, if you want to hear about research on short-range communication and the vision of 6G-SHINE! We release the poster and the first leaflet of the project!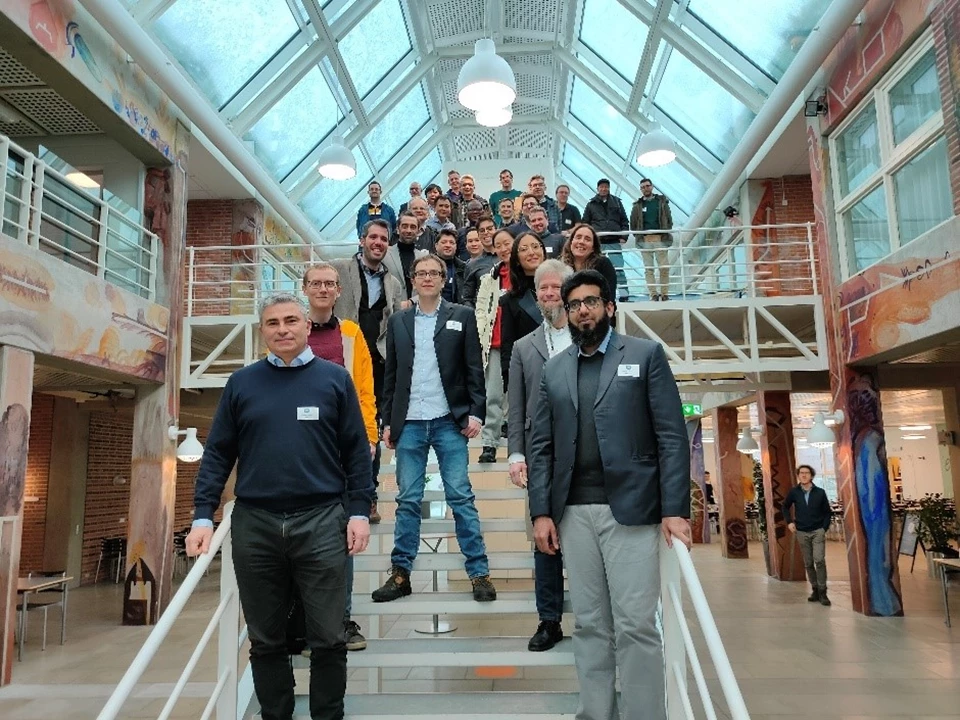 EUROPEAN CROSS-SECTOR RESEARCH WILL PUSH THE BOUNDARIES OF SHORT RANGE WIRELESS COMMUNICATION PUBLISHED ONLINE: 21.03.2023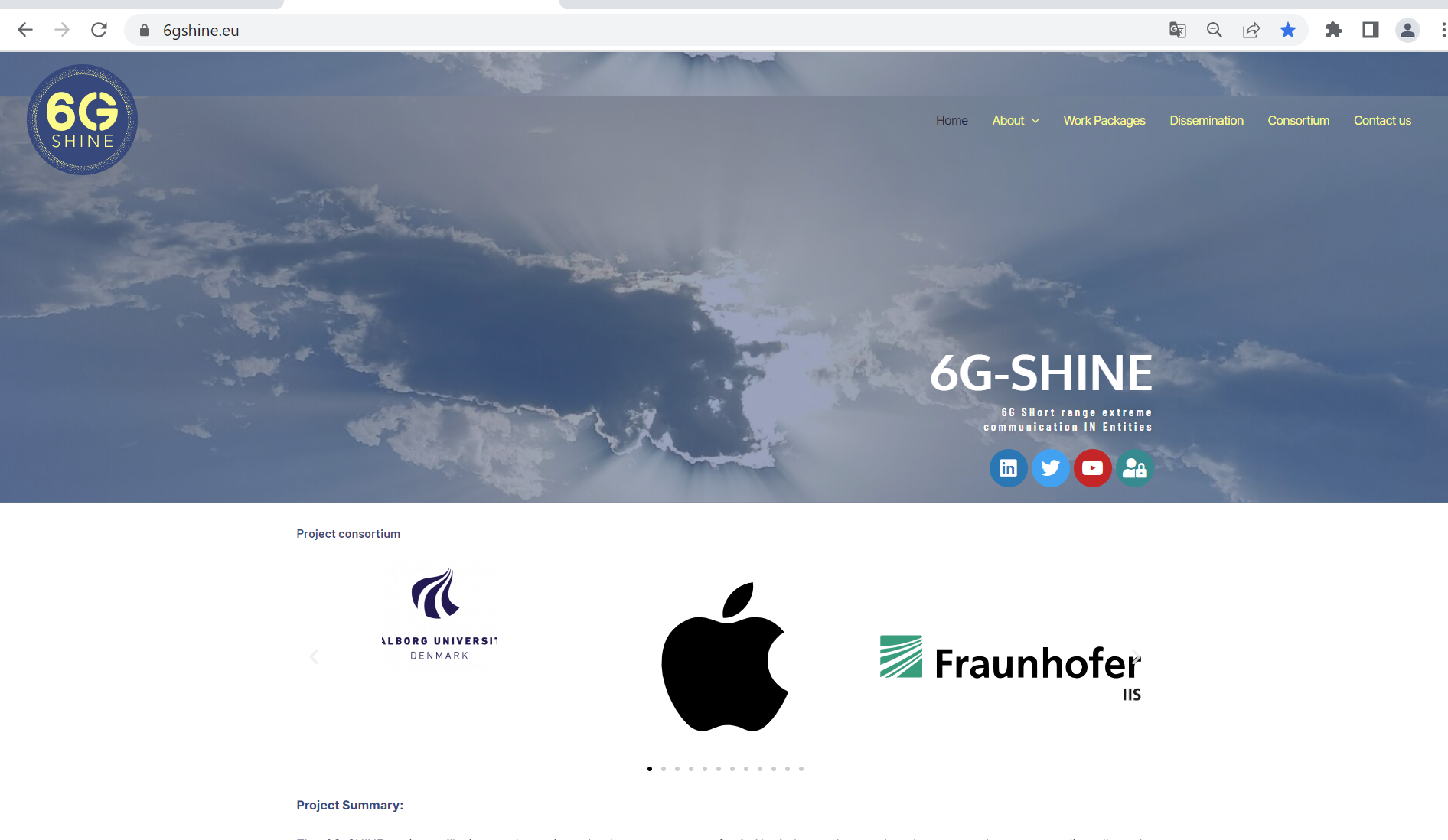 Launch of the 6G-SHINE Website
The 6G-SHINE project has launched its website, where you can find information related to the initiative, work in progress and results. Do not hesitate to follow us on Social Media and subscribe to our Newsletter to avoid missing any news.
Sign up for the 6G-SHINE Newsletter