Third Consortium Meeting (F2F)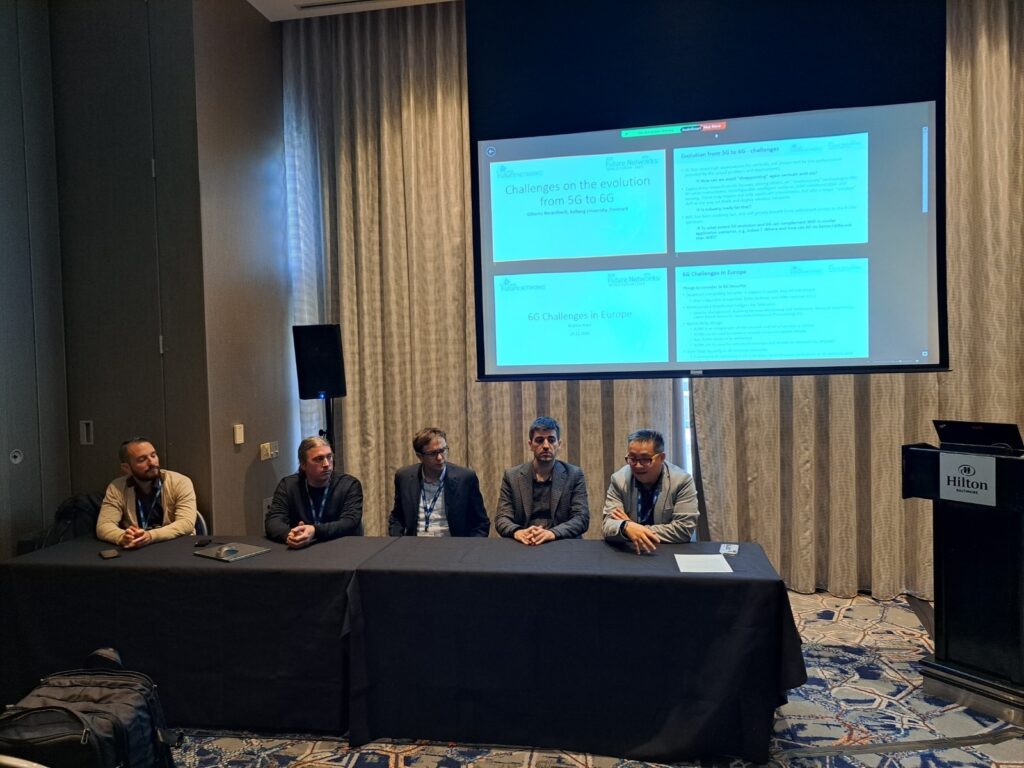 6G-SHINE at 2023 IEEE Future Networks World Forum
On November 15, the coordinator Gilberto Berardinelli presented the vision of the 6G-SHINE project at the 2023 IEEE Future Networks World Forum, Symposium on Vision and Facts on 6G and Future Networks in Europe, held in Baltimore, USA.  
Gilberto also participated in a panel discussion moderated by Antonio Skarmeta (Universidad de Murcia, Spain) on the Challenges for 6G in Europe, together with Konstantinos Trichas (6G-IA), Johann Marquez-Barja (imec), Andreas Kunz (Lenovo), and Michail Kourtis (NCSR Demokritos).  
Panelists highlighted the necessity of learning from the previous experience on 5G (both positive and negative cases), for making that 6G an attractive technology for operators and verticals, while coping with the growing needs in terms of environmental, economic, and social sustainability.  There is clearly a long path ahead in identifying the killer applications where 6G can make a major difference, and designing the enabling technology components; but research community is really motivated to make 6G something more than "yet another wireless technology". 

Special Session at IEEE CSCN 2023
We have organised a Special session on "Key challenges for enabling high-performance short-range communications in extreme propagation environments" at the coming IEEE Conference on Standards and Communication Networking. This special session will address the research challenges that are common to the three projects, including the provision of highly demanding communication services in industrial, automotive, and consumer scenarios. The special session features two keynote presentations by Sean Ahearne (Dell EMC, Portugal) and Andreas Mueller (Bosch GmbH, Germany), followed by a panel discussion featuring other representatives from industry and academia. If you attend IEEE CSCN 2023, do not miss the chance to participate in our special session with outstanding speakers!

Keynote talk at VCT2023-Fall
On the 10th of October 2023, the 6G-SHINE project coordinator Gilberto Berardinelli, Aalborg University, gave a keynote presentation titled "6G Subnetworks for Vertical Industries: Opportunities and Challenges" at the 2nd IEEE Workshop on "B5G/6G support for space/air/ground/marine/submarine cooperative, connected, and autonomous vehicles", co-located with IEEE VTC2023-Fall.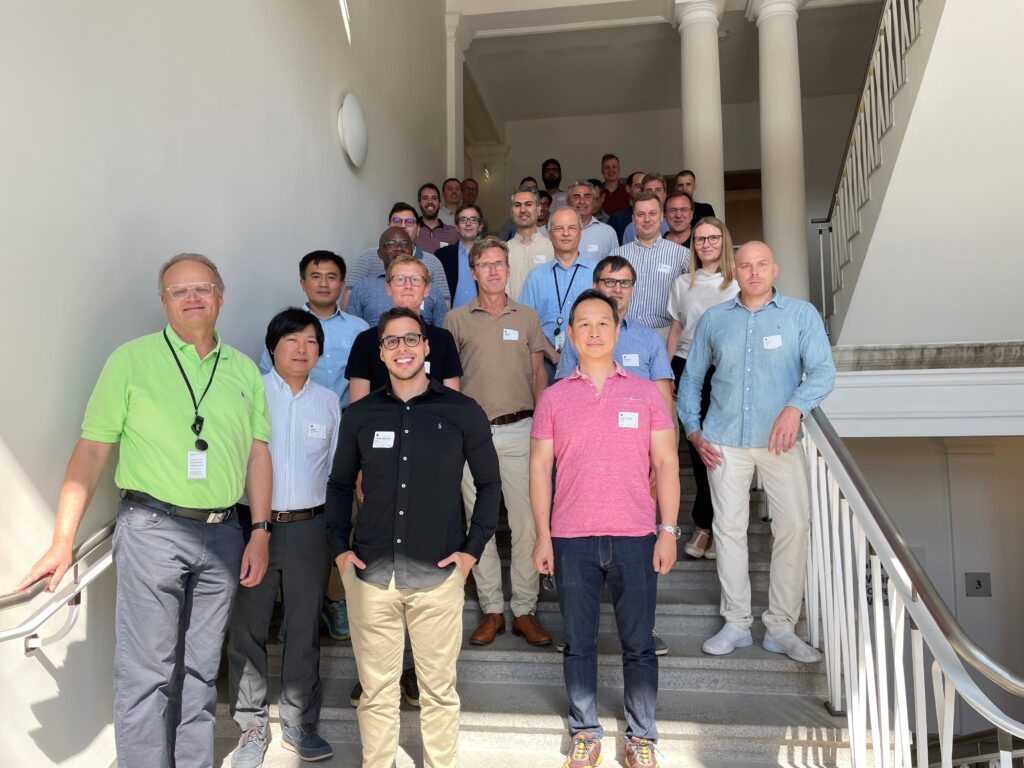 Second Project Consortium Meeting, Munich, Apple
On the 11th and 12th of September 2023, the 6G-SHINE project held its second consortium meeting in Munich, Germany, kindly hosted by Apple. It was a great two-day meeting where participants had the opportunity of presenting the progress done during the first six months of the project, along with the plans for the coming activities, deliverables and milestones. The first six months of the project have been spent in setting up the scene of the activities. Several relevant use cases for consumer, industrial and automotive subnetworks have been identified. Also, initial proposals for physical layer enablers, medium access control, radio resource management and architecture solutions for in-X subnetworks have been presented. We now look forward to continue the project activities and move one step forward in our journey towards making 6G in-X subnetworks a reality!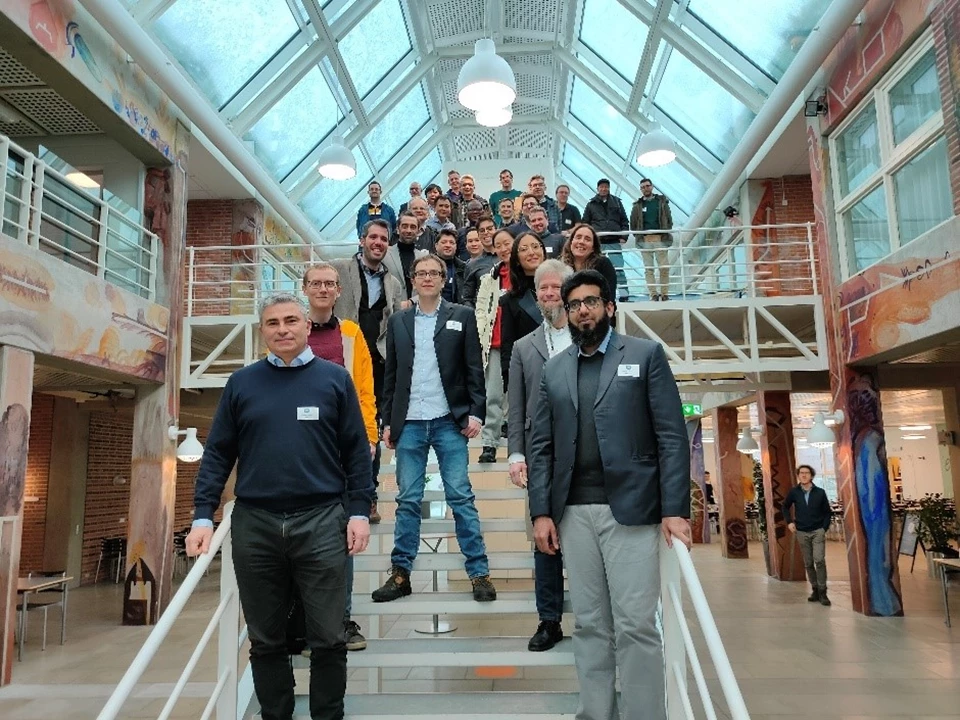 6G-SHINE Kick-off, Aalborg, AAU
On March 9th and 10th 2023, Aalborg University had the pleasure of hosting the kick-off of the 6G-SHINE project, co-sponsored by the European Commission in the context of Horizon Europe and the European Smart Network and Services Joint Undertaking (SNS-JU).
The 6G-SHINE consortium consists of 12 partners with a mixture of academic institutions and industries with strong research departments, representing the essential parts of the value chain of wireless short-range communications. Aalborg University is coordinating the project, and the other partners are Universidad Miguel Hernandez de Elche (Spain), Consorzio Interuniversitario per le Telecomunicazioni (Italy); Apple Technology Engineering B.V. & Co. KG (Germany); Sony Nordic (Sweden); Nokia Solutions and Networks (Denmark); Robert Bosch GmbH (Germany); Fraunhofer Institute for Integrated Circuits IIS (Germany), Interuniversity Microelectronics Centre (Belgium), Interdigital Europe LTD (UK); Keysight (Finland); Cogninn (Greece).